About Us
Message from Our President
Our company, "Medical Data Vision(MDV)" was named to fulfill the purpose of achieving a vision to create a better medical and healthcare in Japan through utilization of abundant real world data.
In recent years, expectation towards EBM (Evidence Based Medicine ) has been in high demand.
In order to be able to utilize medical and healthcare data effectively, technologies on information and communications was required; however, the medical field in Japan has greatly taken delays from these technologies.

MDV was established in 2003 aiming to effectively utilize the abundant medical and healthcare data by improving the quality of medical and healthcare and creating merits for people's daily lives.
Our ultimate mission is "Creating a society where one individual can track and understand their whole medical and healthcare data (lifetime data)" and "Creating a society where one individual can select the necessary medical and healthcare services based on one's lifetime data".

MDV will continue to operate to fulfill its mission.
We look forward to your continuous support.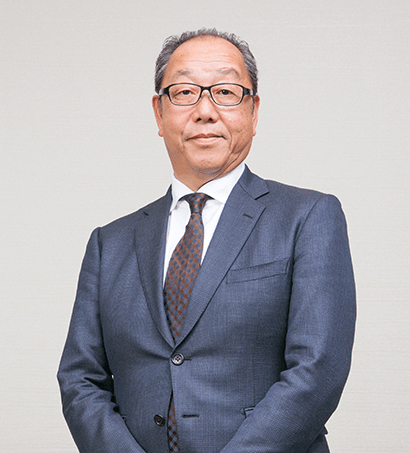 President Hiroyuki Iwasaki
MDV Group Business Model
Develop new products by unifying group products/services/techniques/know-how

Market all products and services by adding agencies to existing marketing teams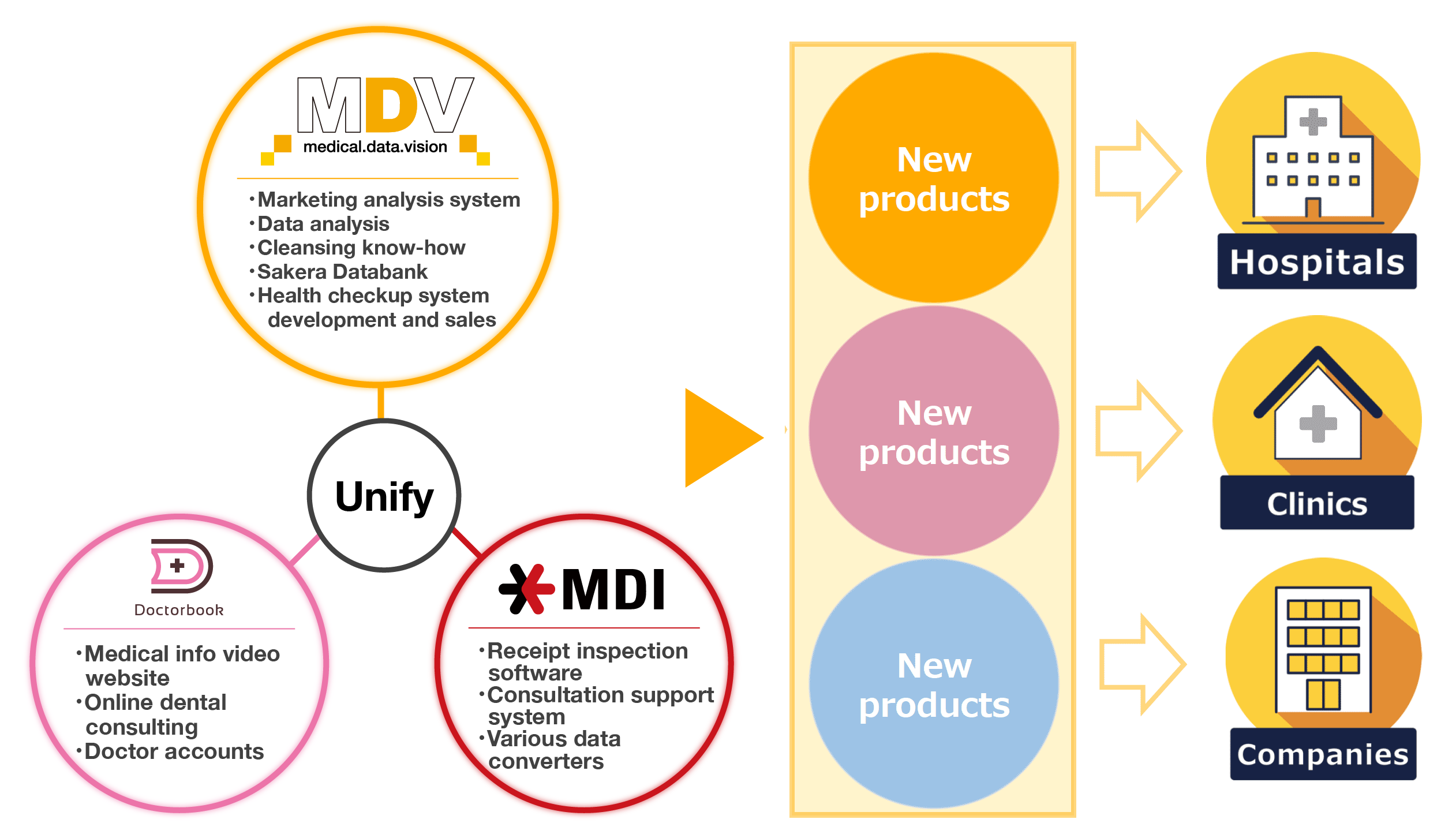 Company Profile
Company Name

Medical Data Vision Co., Ltd.

Location

Headquarters
10F Sumitomo Fudosan Kanda Building, 7 Kanda Mitoshiro-cho, Chiyoda-ku, Tokyo 101-0053
Kyushu Branch
5F Meiji Yasuda Watanabe Building, 1-3-3 Hakata Ekimae, Hakata-ku, Fukuoka-shi, Fukuoka 812-0011

Employees

237 Employees (Consolidated)(As of end of December 2020)

Common Stock

992,661,739 JPY (As of end of December 2020)

Corporate Executive Officers

President Hiroyuki Iwasaki
Senior Managing Director Syuuji Asami
Director Takuji Yanagisawa
Director Masaki Nakamura
Outside Director Souichi Katsuki *
Outside Director Takao Nakamura *
Full-time Corporate Auditor Atsushi Igarashi
Corporate Auditor Yasunori Matsumoto
Corporate Auditor Osamu Nakagawa
Corporate Auditor Kiyohito Hamada


Individuals with (*) are independent outside director.

Main Business

1.

Develop, produce, sale, and maintain integrated medical information systems

2.

Analysis, research, and consultation on various medical data

3.

Financial consultations for medical institutions (hospitals)

4.

Operation and provision service on various medical data

5.

Plan, design, develop, and operate portal site

Main Bank

Sumitomo Mitsui Banking Corporation

Subsidiary

CADA Co., Ltd.
Doctorbook Inc.
MDV Trial Co., Ltd.
MDV New Connect Co., Ltd.
MDV Checkup Co., Ltd.
Medical Domain Inc.
System be alpha Co., Ltd.
About Japanese Healthcare System
© Medical Data Vision Co., Ltd. All Rights Reserved.